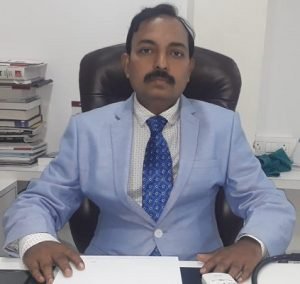 ABOUT DOCTOR
Dr. Ravindra T. Sanglikar, M.D (Bom)
Pulmonologist, Bronchoscopist, Critical Care Specialist
Dr. Ravindra Sanglikar, Pulmologist, educated from G.S Medical College and K.E.M Hospital (M.B.B.S) and M.D in Pulmunology medicine from T.N. Medical College and Nair Hospital Mumbai. Post M.D. he was teacher and training undergraduate and post graduate and post graduate medical student in Nair Hospital for 11 years.
PATIENT TESTIMONIAL
I am mother of 27 years old son. My son was suffering from acute respiratory distress syndrome. He was unable to breathe easily. Due to shortage of breath, he often felt unconscious in office. We are extremely worried about his future. One day my friend told me take opinion of Dr Ravindra Sanglikar. Then we immediately consulted him. First of all he built our confidence. He performed tests and gave proper medicines to my son. He is a good listener. He can understand the patient's situation easily. Today, my son is living a happy and healthy life. Thanks to Dr. Sanglikar
I was suffering from severe asthma and chronic pain. I was unable to do my daily activities efficiently. My family physician advised me to consult Dr Ravindra sanglikar. He performed some tests and found out accurate problems. He prescribed medications. He kept me under observation for few weeks. Dr Ravindra Sanglikar used to ask me various questions about me health. Now my asthma is in control. Thank you Doctor.
I want to wholeheartedly thank Dr. Ravindra sanglikar for his attentive care over many years. Dr Ravindra Sanglikar is great pulmonologist. He diagnosed that I had a contracted a serious lung disorder. Dr Ravindra Sanglikar immediately gave me the best possible care. As he continued to monitor my progress, he helped me to obtain the finest medical treatment which included extensive testing and treatment. He is an expert medical professional in every sense of word.
My father was suffering from extreme breathing problems. He was unable to breathe naturally. His condition was very critical. We visited many pulmonologist but no one cured my father. Then my relatives suggested us about Dr Ravindra Sanglikar. We immediately consulted him. Dr Ravindra Sanglikar is very talented and skillful pulmonologist. He treated my father successfully. Today my father is able to breathe normally. My family is grateful to Dr Ravindra Sanglikar.